Maintaining a lean, healthy weight is a vital component of healthy aging and longevity. There is a profound health threat from fat, particularly the kind stored deep in the core of your body (visceral fat). Visceral fat produces a large amount of inflammation and causes clogging of the arteries, liver dysfunction, and hormonal imbalance in both men and women. Dr. Paukman offers the HCG diet in NYC to help patients lose excess weight and lead a healthier life.
WHAT IS HCG?
HCG stands for human chorionic gonadotropin, which is a hormone that is typically present in a large quantity during the early stages of pregnancy. HCG has been used as a hormone therapy for men and women with fertility conditions. Along with these helpful functions, HCG has also been linked to weight loss and a healthier overall lifestyle. In addition to weight loss, HCG may improve your metabolism and help your body process foods more efficiently. The HCG diet is ideal because it helps your body burn excess fat but leaves your muscle reserves untouched.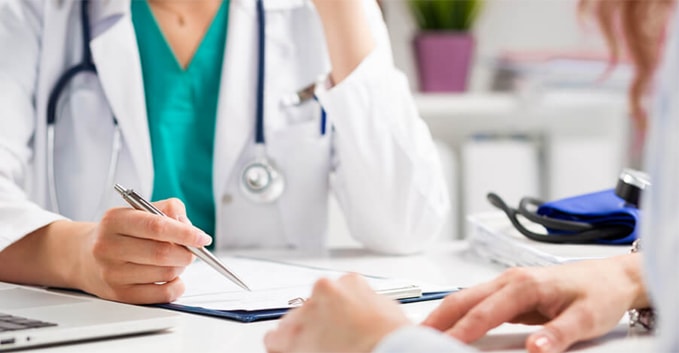 WHAT IS THE HCG DIET?
The HCG diet limits you to 500 calories a day for 8 weeks while taking HCG injections. Our doctors have extensive training and expertise in nutrition and weight loss. While a healthy eating program and fitness regimen is the key to long-term weight loss, we do offer options to help you shed pounds that have become difficult to drop with age as a result of hormonal imbalances. The HCG diet, for the most part, is simple and only requires a caloric restriction and HCG injections. Dr. Paukman may provide additional instructions to follow during your HCG diet to maximize your individual results. The HCG diet can be individually customized with doses of HCG to help you curb your appetite and lose excess weight.
WHAT ARE THE PHASES OF THE HCG DIET?

Loading phase
The first phase of the HCG diet is often referred to as the loading phase.

HCG phase
The next step in the HCG diet is known as the HCG phase.

Maintenance phase
Phase 3 is known as the weight stabilization and maintenance phase.
HCG Diet - Phase 1
Two days before starting your HCG diet, it is suggested that you eat as much high-fat and high-caloric foods that you can, including meats, cheeses, nuts, pastries, and chocolate. Eating high-fat foods will help yield the best results possible. Overloading on high-caloric foods will help your body transition into a low-calorie diet and help avoid the feeling of fatigue and hunger during the first few days. This step is very important, and patients who do not follow this step may experience more difficulties during the HCG diet, especially during the first week. You will receive an HCG injection on the second day of the loading phase.
HCG Diet - Phase 2
This phase spans from the second day of HCG reception until the last day of HCG injections. Depending on the amount of weight you are looking to lose, this phase may last from 3 – 6 weeks. During phase 2, it is important that you weigh yourself each morning before you eat. You must strictly adhere to the caloric limit you were given and administer a daily HCG injection. You will only be allowed to eat foods and drinks that have been cleared by Dr. Paukman and are considered an official part of the HCG diet. Within 3 weeks, your metabolism will change and reprogram to be more efficient. During the HCG diet, you must drink a large amount of water. Dr. Paukman suggests a minimum of 2 liters a day. This amount of water will help flush unwanted toxins and fat cells that are circulating in your body.
HCG Diet - Phase 3
The main goal of this phase is to maintain the healthy weight that you have achieved through the HCG diet. It is vital that you continue to follow the caloric restriction and diet strictly for the next 3 days. Although the HCG injections have stopped, there should be enough of the hormone in your body for you to successfully remain on the low-calorie diet.
Towards the end of the third day of this phase, the remaining HCG will be processed and flushed from your body. You should continue to weigh yourself daily before eating. A fluctuation of 1 – 2 pounds from your last HCG injection is normal. During this phase, no carbohydrates or sugars are allowed. Once the HCG has been properly processed by your body, your daily caloric intake can be increased to 1,000 calories, but you still must avoid sugar and starchy carbohydrates for the next 3 weeks. If you happen to notice an increase in weight of more than 1 – 2 pounds since your last HCG injection, Dr. Paukman may recommend a special diet for 1 day to help boost your metabolism and lose this excess weight.
List of HCG Diet Foods

Proteins
Chicken Breast
Turkey Breast
Egg Whites
Lean Beef
Lean Veal

Fish & Seafood
Cod
Crab Meat
Flounder
Red Snapper
Lobster
Shrimp
Tilapia

Vegetables
Asparagus
Beet-Greens
Bell Peppers
Bok Choy
Broccoli
Cabbage
Cauliflower
Celery
Chard
Cucumber
Eggplants
Fennel
Garlic
Green Beans
Lettuce
Mushrooms
Onions
Red Radishes
Spinach
Tomatoes
Zucchini

Fruits
Apples
White Grapefruits
Pink Grapefruits
Lemons
Limes
Oranges
Strawberries

Spices
Basil
Black Pepper
Liquid Aminos
Apple Cider Vinegar
Cayenne Pepper
Cilantro
Cinnamon
Cumin
Dill
Fennel
Garlic Powder
Ginger
Lemon
Mustard
Onion Powder
Oregano
Parsley
Peppermint
Rosemary
Sea Salt
Thyme

Drinks
Water
Mineral Water
Coffee
Tea
Truvia Sweetener
Stevia Sweetener
1 Tsp Skim Milk
HOW MUCH WEIGHT CAN BE LOST WITH THE HCG DIET?
This unique weight loss program utilizes a prescription hormone and a low calorie diet to produce weight loss of up to a pound a day. It is generally safe, well-tolerated, and produces excellent results, especially for those who are obese or diabetic and those who have high blood pressure or a fatty liver.

This diet is very low in carbohydrates with virtually no cereal grains, so it is ideal for blood sugar control. Most importantly, this eating plan teaches you healthy food combination habits for when you transition off the HCG diet. Our physicians will develop an eating program based on food combinations, caloric needs, and energy expenditure to help you balance your hormones, prevent regaining the weight, and keep your lean body weight for optimal longevity and wellness. For more aggressive therapy along with a pure HCG diet, our doctors can formulate an individualized therapy from a compounding pharmacy (e.g. phentermine).

HOW CAN I GET STARTED WITH THE HCG DIET?
Dr. Paukman and the staff at Paukman BioAge Clinic are happy to discuss the HCG diet and Medical Weight Loss with you. To schedule a consultation, please call our Manhattan office at 212-336-1555, our Brooklyn office at 718-376-6501, or request an appointment online. Please feel free to view our patient information and review the steps of your clinical evaluation prior to your appointment with Dr. Paukman.