Human growth hormone (HGH) is made by the pituitary gland and is the hormone that promotes growth during childhood and adolescence. As the body matures, human growth hormone levels lessen. A significantly low level of HGH may cause a variety of uncomfortable symptoms in patients. NYC hormone specialist, Dr. Paukman, offers Peptide Therapy injections which stimulate the release of natural HGH by the pituitary gland.
WHAT ARE PEPTIDES?
Peptides are chains of amino acids that are linked together in a specific process to produce a protein. Peptide therapy is a newly emerged science that helps regulate processes within the body An experienced hormone doctor such as Dr Paukman is able to harness the power of peptides through HGH therapy.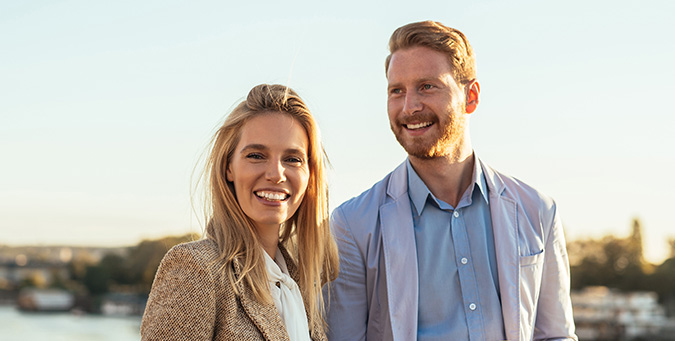 WHAT IS HGH?
Human growth hormone (HGH) is a group of 191 amino acids with the chemical name somatotropic hormone. HGH increases the levels of growth hormone 1 (GH 1), which is produced by the pituitary gland. There is a direct connection between this hormone and aging. The majority of HGH users are usually between the ages of 40 - 60. This therapy can be used by men or women and is administered through a hormone replacement injection.


WHAT ARE THE SYMPTOMS OF LOW HGH LEVELS?
The symptoms of low human growth hormone levels vary from patient to patient. Some of the most common symptoms of low HGH levels include depression, lack of energy, anxiety, and mood swings. Low human growth hormone levels can also lead to increased body fat and a lack of muscle tone. Low bone density is also a common complication of having a human growth hormone deficiency.


WHAT CAN HGH THERAPY HELP TREAT?
Among its many biological effects, growth hormones promote an increase in muscle mass and a decrease in body fat. As men and women age, growth hormone levels fall. During the same time span, muscle mass declines, and body fat increases. A highly effective way to correct these symptoms is to restore a proper balance of growth hormones, which can be achieved through hormone replacement therapy.
WHY DO PATIENTS CHOOSE HGH THERAPY?
HGH therapy has become a widely requested procedure due to its life-enhancing effects. HGH injections can help motivate neurons into self-repair to improve short- and long-term memory. Additionally, human growth hormone therapy can increase your body's natural defenses and immune system to ward off potential viruses or infections. HGH can help destroy abnormal cells in the body before they make you sick. On average, patients undergoing HGH injections notice a 14% loss of fat without dieting in the first 6 months. In addition to weight loss, patients may also experience an improved cholesterol profile with larger high-density lipoprotein (HDL) and smaller low-density lipoprotein (LDL) counts.

For aging patients, HGH therapy can help to promote facial muscle mass and volume. This additional volume can help keep the skin hydrated, healthy, and full, reducing the severity of fine lines and wrinkles. Human growth hormone therapy can also help treat symptoms of sexual dysfunction. Many patients are able to enjoy an increased libido and larger number of orgasms. For men, an HGH treatment can help achieve and maintain a firmer erection longer.
HGH injections can be used in adults to help:
Increase bone density

Increase muscle mass

Decrease body fat
Why do you need HGH therapy?
Motivate neurons into self-repair and improve memory

Increase in natural defenses by helping ward off infections and neutralize abnormal cells

Improve cholesterol profile with higher HDL counts and lower LDL counts

Promote facial muscle mass, keeping skin hydrated and reducing the appearance of wrinkles

Increase libido, erections, and orgasms

Average of 14% loss of fat after 6 months without dieting
MIND
MOTIVATE NEURONS INTO SELF-REPAIR AND IMPROVE MEMORY

NATURAL DEFENSES
INCREASE IN NATURAL DEFENSES BY HELPING WARD OFF INFECTIONS AND NEUTRALIZE ABNORMAL CELLS

IMPROVE CHOLESTEROL
IMPROVE CHOLESTEROL PROFILE WITH HIGHER HDL COUNTS AND LOWER LDL COUNTS

FACIAL MUSCLE MASS
PROMOTE FACIAL MUSCLE MASS, KEEPING SKIN HYDRATED AND REDUCING THE APPEARANCE OF WRINKLES

LIBIDO
INCREASE LIBIDO, ERECTIONS, AND ORGASMS

REDUCTION OF FAT
AVERAGE OF 14% LOSS OF FAT AFTER 6 MONTHS WITHOUT DIETING

HOW CAN I GET STARTED WITH HGH THERAPY?
Dr. Paukman and the staff at Paukman BioAge Clinic are happy to discuss human growth hormone therapy with you. To schedule a consultation, please call our Manhattan office at 212-336-1555, our Brooklyn office at 718-376-6501, or request an appointment online. Please feel free to view our patient information and review the steps of your clinical evaluation prior to your appointment with Dr. Paukman.