At Paukman BioAge Clinic, we strive to provide the highest level of care to each of our patients. Dr. Paukman prioritizes his patients' well-being and provides individualized treatments such as testosterone replacement therapy, bioidentical hormone therapy, IV therapy, medical weight loss and HCG diet plans to specifically cater to each of his patient's needs. Read our testimonials below and see what some of our patients are saying about Paukman BioAge Clinic.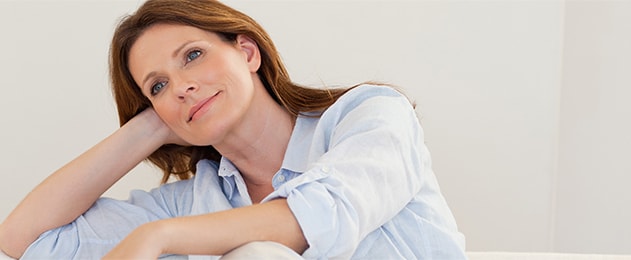 ANDREW SAVARIN | DR. PAUKMAN
SAVED MY LIFE
After long research online, I switched my PCP [primary care physician] doctor to Dr. Lev Paukman. I've never had a problem with my heart before, so I didn't pay attention that Dr. Paukman's specialty is Cardiology. I chose him as my PCP doctor after reading very good reviews about him. In addition, [I chose him] because of his active social life outside of work.

[The] first time I visited with Dr. Paukman, I initially was going in to get a quick check on severe pain in my back, chest, arms, and jaws. I was sure that this pain was caused by my spine. After visiting Dr. Paukman, he insisted I go to the hospital as soon as possible. He was warn[ing me] I had [a] heart attack. I was really surprised and skeptical about this, but he kept asking me to go immediately to the hospital. And he was right! In the hospital, during the procedure of implanting the stent, I had another heart attack. I've realized that [this] threat to my life was just a matter of time. Above all, Dr. Paukman was always in touch with cardiologists in the New York Methodist Hospital and my wife as well. Who else in this world would care more about a stranger given the fact that this was my very first visit with Dr. Paukman ever!

Now, three months after my heart attack with two stents in my heart, I leave feeling very safe with Dr. Paukman. He gave me his cellphone number in case any problems arise. Dr. Lev Paukman is absolutely phenomenal and goes out of his way to ensure that his patients are well taken care of. He's thorough, very kind, incredibly calm, patient, friendly, knowledgeable, and efficient. He is, by far, the best doctor I've ever seen. His office staff [is] as equally great.

In addition, his office located at 400 Avenue X, Brooklyn, NY, looks like a big art gallery full of beautiful paintings, so you will never get bored of short waiting time for reception. Thank you so much Dr. Paukman for all you did for me!

LAURA D. | GENERAL HEALTH
Dr. Paukman is my primary physician for many years. He is great doctor [and] excellent medical professional [who is] infinitely knowledgeable and charming. Highly recommended!

IRINA B. | IV THERAPY
Doctor [Paukman] is very professional. He listened to all my complaints and explained the problems that I have with my health. Did all tests in office. It is very convenient for me.

JEAN K. | BHRT THERAPY
I am 42 years old, and, in the last couple of years, I began feeling very run down, lacking motivation and no longer felt that competitive edge that I had grown accustomed to, and when I did, it would take too much time to recover and achieve a productive workout. My game was just off all around; something felt extremely different, and it didn't happen overnight.

[I] started researching my symptoms and came to realize that hormone deficiency may be the answer. I decided to contact some local clinics that specialize in hormone replacement therapy, and, after consulting with several specialists, I concluded that Dr. Lev Paukman was [an] appropriate and qualified physician for me.

Thank you so much Dr. Paukman for all you did for me!
LILYA LOST 60 POUNDS (FIRST CYCLE) & 40 POUNDS (SECOND CYCLE)
Our patient Liliya N. lost 100 pounds during 2 cycles of our medical weight loss program.
DONA F. LOST 21 POUNDS
Our patient Donna f. lost 21 pounds during our 3-week medical weight loss program.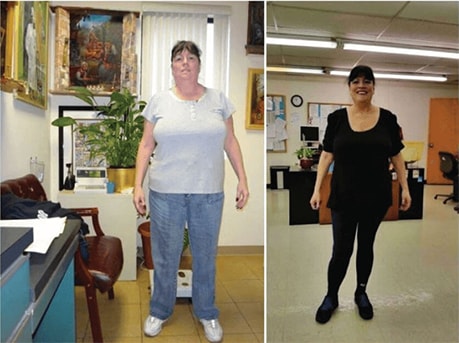 MAX T. LOST 25 POUNDS
Our patient Max T. lost 25 pounds during our 3-week medical weight loss program.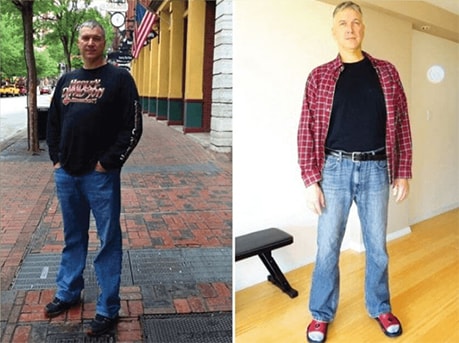 HELEN G. LOST 38 POUNDS
Our patient Helen G. lost 38 pounds during our 5-week medical weight loss program.